October 3, Saturday
Our neighbor slash our moms friend were so generous that they gave us a tour to Stanley Park
but before that we first dropped by at Zellers ~ Oakridge to buy some snacks
uh and they were also the ones who paid for that teehee

So there.. it was also our first time at Downtown
so click here snap more photos there
but dont worry Ill limit the photos to share here
I know it would be boring seeing the same thing over and over again LOL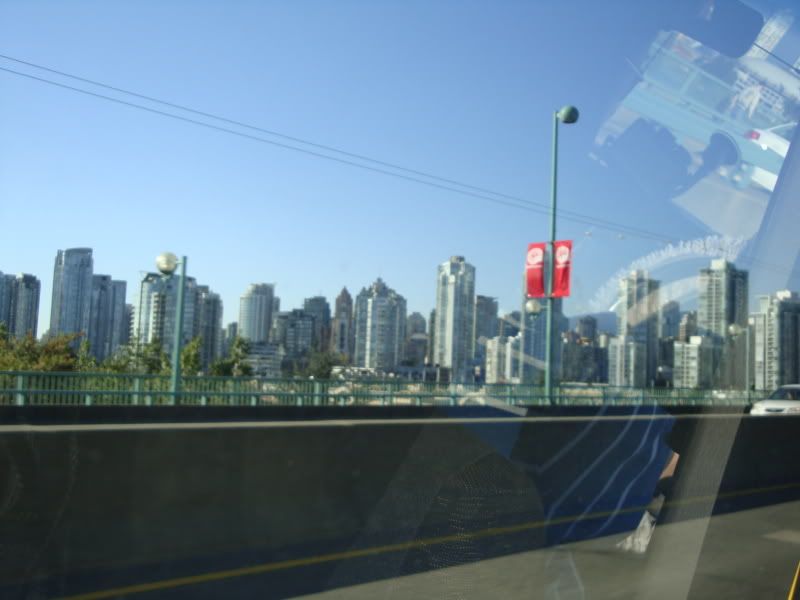 first glimpse at Downtown

and then to Stanley Park ~~~




see all the totem poles?
So cool right..
We have so many pictures here but we all look so weird since the sun was shining right towards us
so blinding teehee
so lets skip to the next photo, shall we..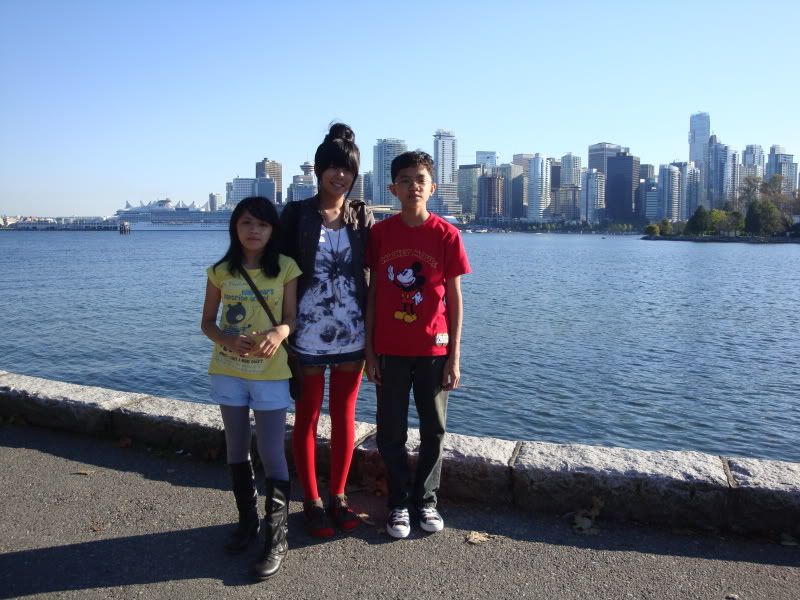 with my little siblings Mina and Koy :) behind us are the buildings at Downtown ~ such a busy place

Then up we went to the Prospect Point




It was so cold up there brrr on the other side I saw some kawaii looking raccoons
but but since I heard they bite and that they have rabies ow kowai!
and was even more scared for they started marching towards me, well my food that is..

well anyway heres a picture of the raccoon family we met




Im loving the view from up here..
thats North Vancouver on the other side btw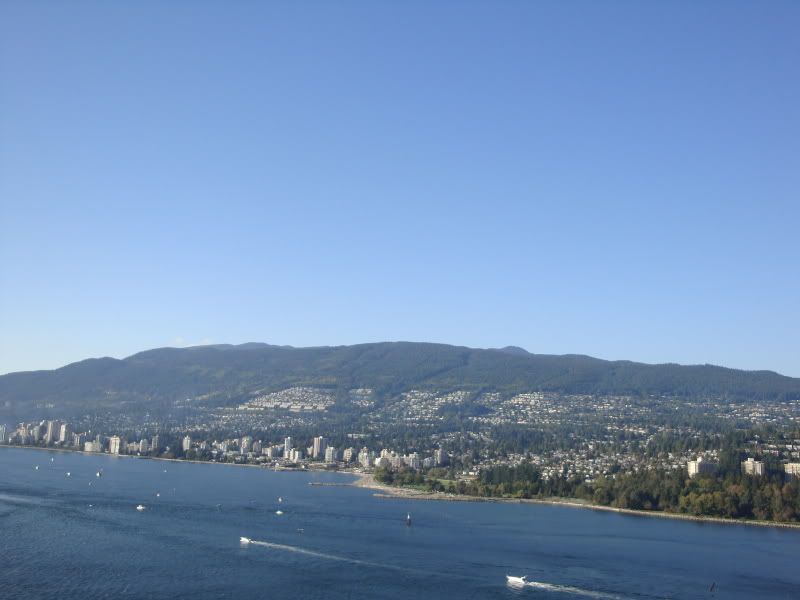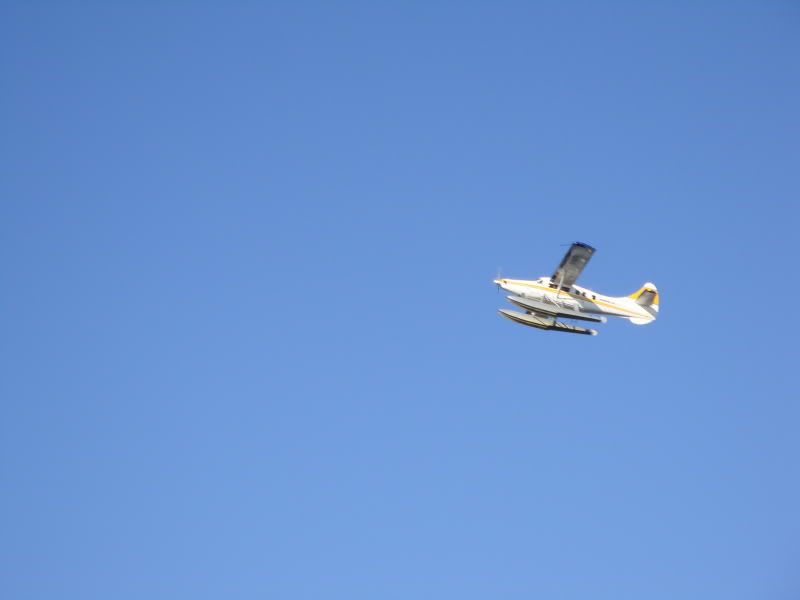 Its cold right.. but still cant resist temptation
I have a very weak resistance against Ice cream and sweets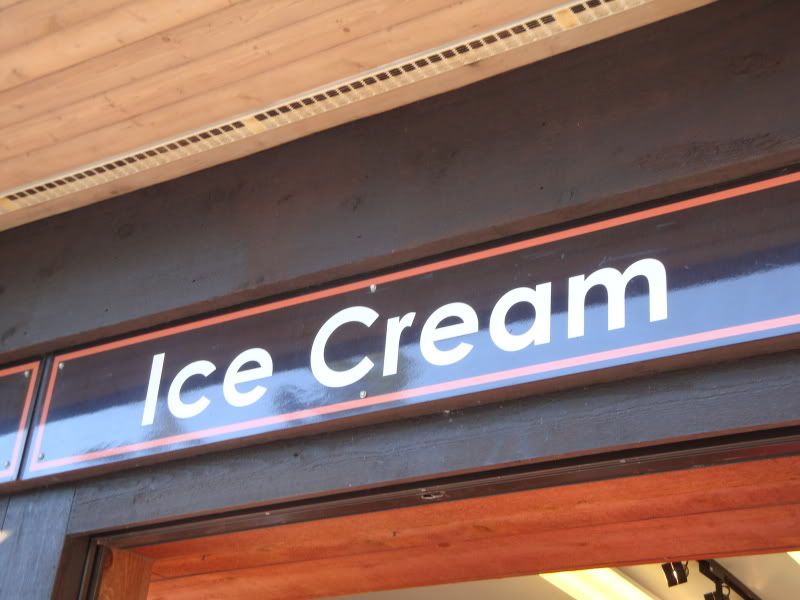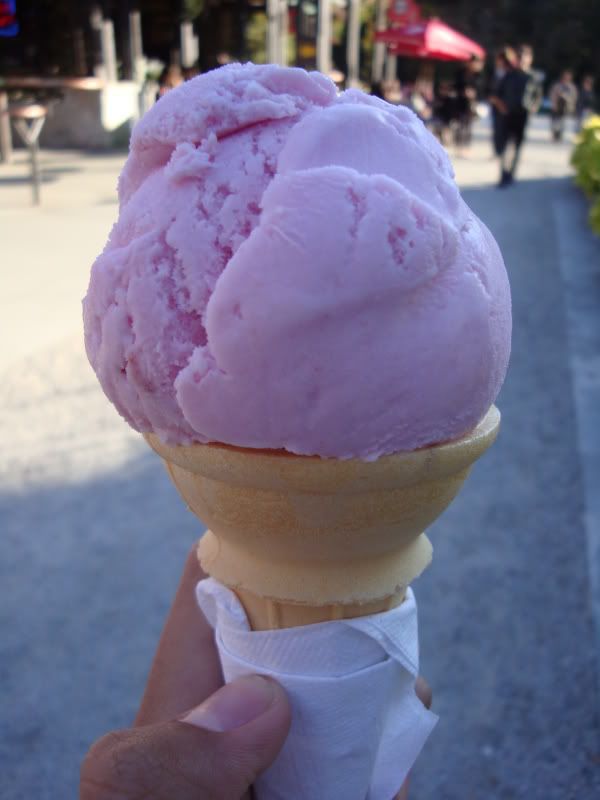 Strawberry!!!

and yes 1 sccop aint enough so I grabbed my sisters Cookie Dough
Ah dont worry she had two Ice cream and she cant finish this one so Yey for me
hehehe

After that we went back to Downtown to fetch our Mom and our other neighbor Tita Claire from work

and yes well they both work at the same hotel but different departments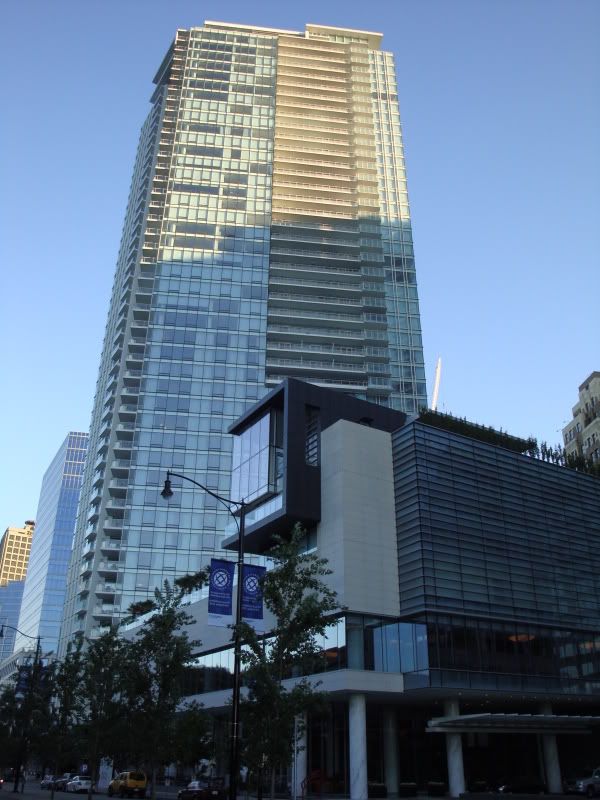 Fairmont Pacific Rim



such a fancy lobby

Now off to Giovane's for Tita Claire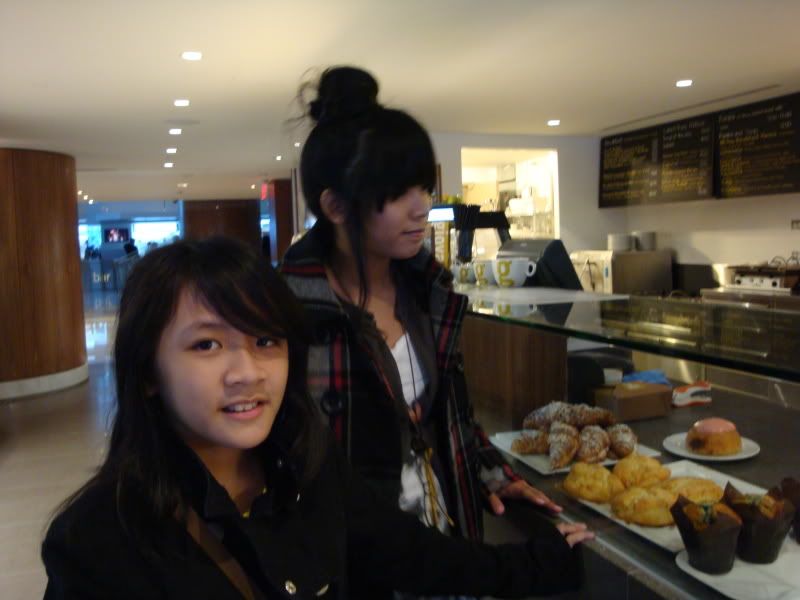 now look at all the yummy looking cakes and pastries
ahhh



rememeber the hedgehog cake we had on my birthday?




Seems like were too early on fetching Tita Claire so we decided to have a walk at Canada Place
which was btw just across the hotel



torch from the Olympics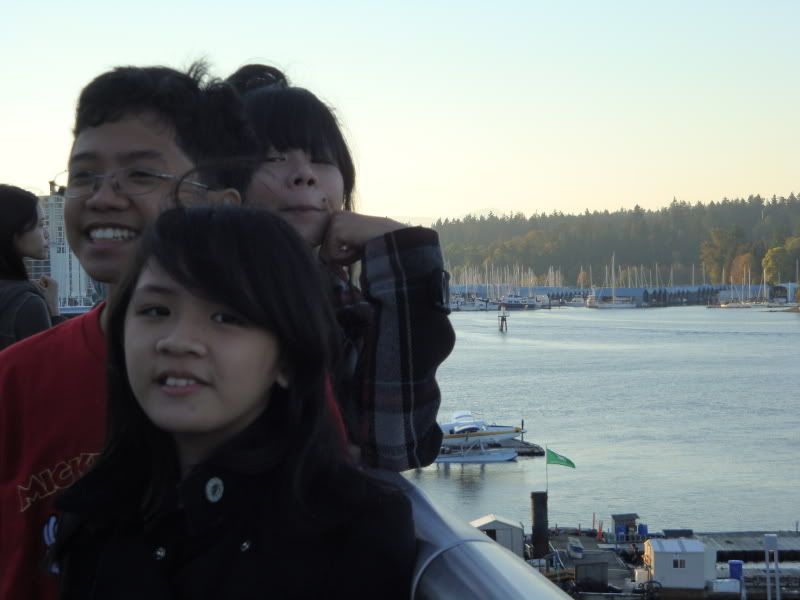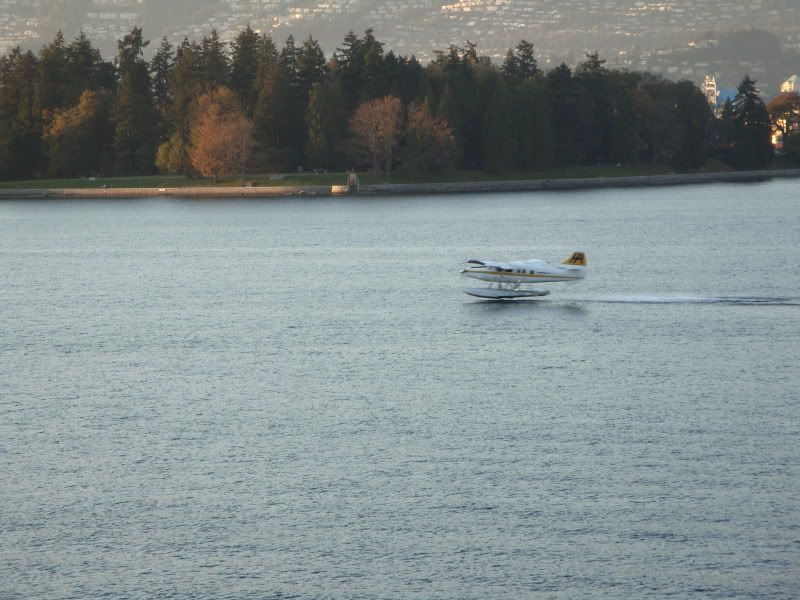 some mirror shot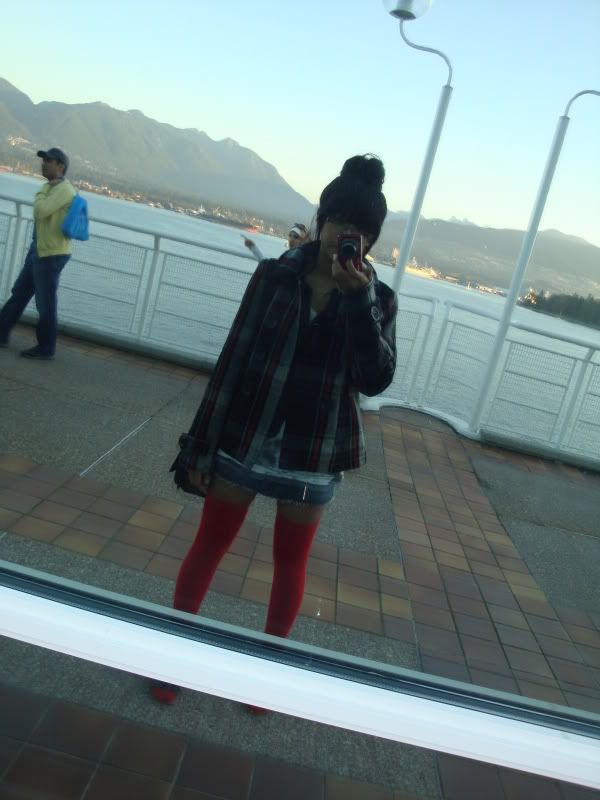 and the sea bus



You ride here to go to North Vancouver

Well thats basically it..

but oh yeah before heading home we had dinner at Hon's
Its also at Downtown btw
and pictures would be kinda blurry ~ for pics are taken through my camera phone




I was so excited going inside the restaurant since Ive been craving for some dumplings for some time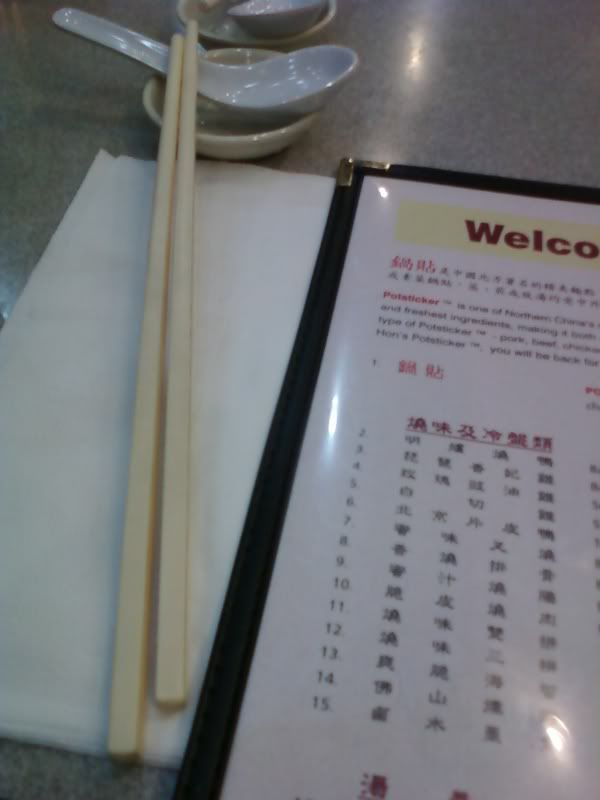 but sadly after browsing the menu they dont have dumplings

only wanton soup


we also had rice ~ of course




Chow Mein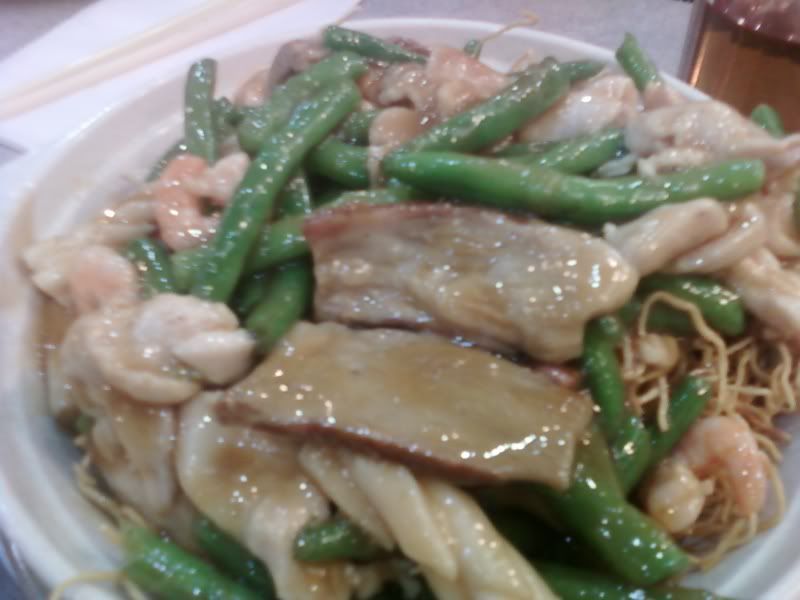 some fried tofu which was very very salty!!! blah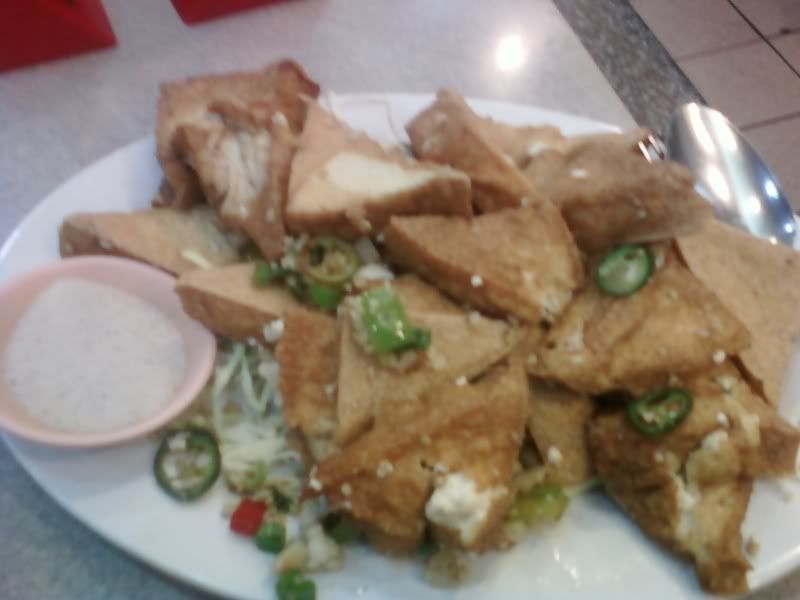 some lemon chicken
but we asked for the sauce to be separated ~ for my sister hates sauces XD




and of course some Fortune Cookie after meal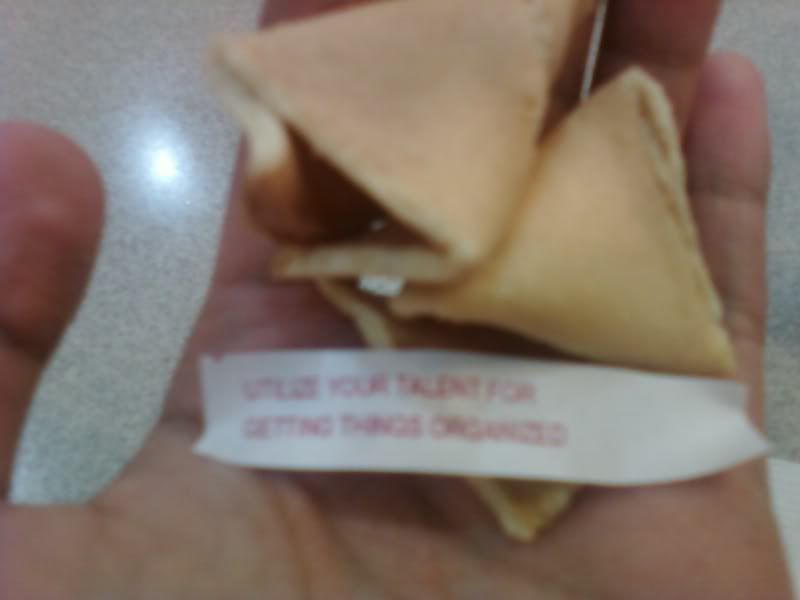 it says "Utilize your talent for getting things organized"

Chinese food is the perfect comfort meal..
Agree? or not?

Til next post