Warning: a kinda long post ahead

Its a busy / lazy day XD
And because i dont wanna miss blogging
and get cramped with catching ups..

I'll be doing this 4 day long post
okay when I say 4 day ~~ It wont really take 4 days for you to read this one haha

September 27

Went to Moberly School for my little siblings school application
and so i looked like this ~~~



blurred though, sorry

and yeah that was also my first time riding the bus here..




And if you didnt know.. we dont have such things as bus stops at the Ph
XD seriously you could ride and get down anywhere~!
And we usually ride jeepneys not buses teehee



oh hello new currency ~~ if you ask ~~ Im still not familiar with these coins haha!



little siblings ~ Mina and Koy then thats my Mom ~ there you met her for the first time teehee

We also went around Fraser
and got lost LOL




just kidding haha
but seriously there are Chinese signs everywhere!!
even at the school we went to
So I thought ~ We might be at China or HK or Taiwan or something LOL





We also went to the mall that day but I didnt took pictures
so that..


September 30

Went back to Moberly for my siblings assessment
and heres what i wore ~~



fugly face so I blurred it X3

and i was wondering whether I should post what Im wearing in details, i mean where i got it and stuffs.. whatcha think?


October 1

Went to the mall ~~
and I would only be sharing this picture
my mom actually hate this picture, she said she looks so tired



were like sisters, arent we?

and lastly

it was one boring day and spotted my moms make-up
so I went to try them hehe XD

and heres how it looked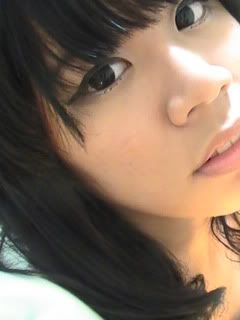 btw Im wearing an EOS Cirle Lens in black

I cant remember all the products I used, sorry about that
but if you want to know just comment, and Ill go check it out from my moms stuffs haha

Im in love with the lipstick its Mac lustre in Courtney
and the blusher, the brand was Nars forgot the color
but both of them gives Natural looking colors.. so pretty

So i think thats all for now??

And if I got time tomorrow, Ill update you guys with our trip to the Stanley Park..

I am so missing food blogging LOL