Skipped an event~~
The night before leaving Manila we had dinner
but the pictures were blurred so skip to the next day

My Birthday


It didn't really felt like it was my birthday or some special day
probably because we were set to leave the same day
and were too busy with the last minute packing

Some friends came by though and gave me gifts and letters (I actually asked them to give me letters.. as you noticed I like writing~~ and I like reading and getting letters hahaha its like the perfect gift :P im old school sorry)
Our farewell committee was well, there were many of them who wants to see us of
haha so they dont want me here :? LOL

We left the house at around 2pm?
Then checked in our baggage and went out to have our last meal at Jollibee
Its a fast food ~ rival of Mc D hehe

Im so gonna miss their Mango Peach Pie
and grrr they were sold out by the time I decided to get another serving arrggh

By 5pm we finally said goodbyes


Yes it was of course sad, I nearly cried haha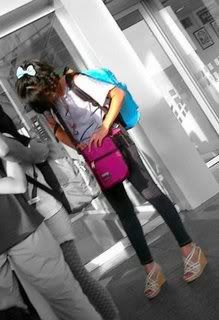 stolen pic and thats my dad and my little sister on the side ~~



and my boarding pass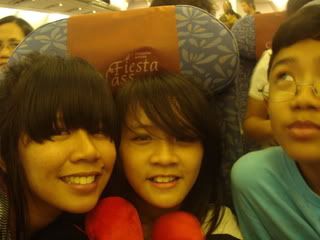 my travelling buddies LOL my little siblings mina & koy

It was a 12 hour long flight
More than half of it, we were asleep
then the rest i spent on solving my Sudoku book & listening to the Korean channel on the planes radio it was wonder girls 2 different tears again and again haha

Oh yeah the food was not bad
my picky sister actually said lets go eat here again haha
but why do kids get more food?? haha

Dinner:



Kids dinner ~ Chicken fillet, corn and carrots, mashed potato, potato salad, bread & butter, brownies & chamyto (a probiotic drink)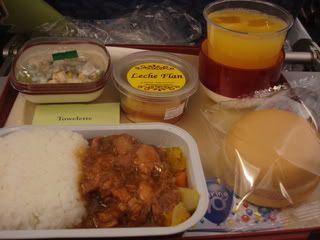 my dinner ~ Chicken idk haha plus rice and some atsara, salad, bread and butter, leche flan and your drink of choice

then Breakfast: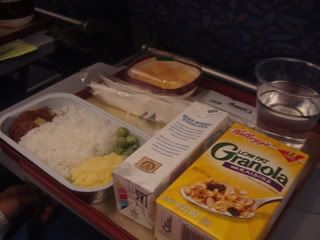 Kids breakfast ~ corned beef, egg, green peas & rice, cereal, milk, and some fruit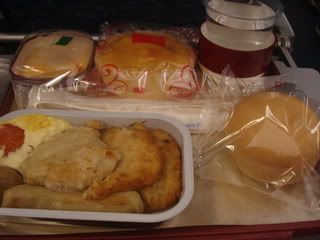 my breakfast ~ omelette, mushroom, sausages, hash brown, bread & butter and some mamon cake

We arrived earlier than expected but it took us some time at the immigrations
there were many people waiting XD

Some airport officials greeted me and my siblings ~~ "Ni hao" haha
Were not Chinese! XD

So there, we found our mom waiting
And she brought us some coats cause yeah were not used to the 15C temperature
Manila's always at around 30C (last summer it was 38.5C :P)

And yes since time is advanced at the Ph it was still my birthday when we arrived
So I aged 2 years??
hahaha

My mom prepared some food
and some of her friends brought more foods, cakes and birthday gifts as well yiee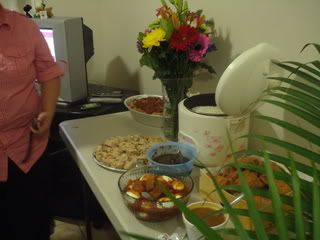 foods!!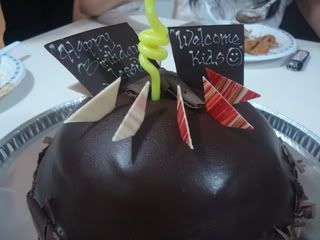 Peanut Butter Hedgehog & the edible greeting card LOL

and another cake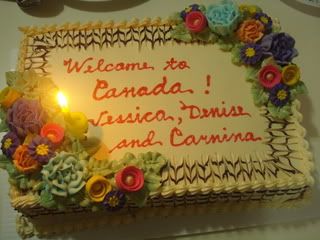 i love eating those flowers XD (and they spelled my brothers name wrong hahahaha)

So thats my first day, first big move, first change...

Til next post