My high school friend Rodcis was set to leave the Ph for US on Monday. I mean yesterday.

So we planned to have this little "get together" before he leave
well too bad not everyone came

Anyway so there we had dinner at Spaghetti House
kid around like well just order water and the cheapest item on the menu (which was garlic bread - 18php) LOL

I missed this peeps so much..
High school was one of the happiest moments ever..
Im so glad they stayed the same
So far, I think Im the only one who changed the most LOL!
I used to be so boyish way back.
yes, I was that my friends used to tease me "tomboy"

so okay lets go back to the Now..

The restaurant has a pretty languid service
Most of our food were already cold by the time our orders were complete..
Good thing everyone was enjoying the day to mind the poor service
Plus the pasta tasted great and everyone enjoyed topping their pasta with loads of Parmesan cheese hehe

here are some pictures..



while waiting for our orders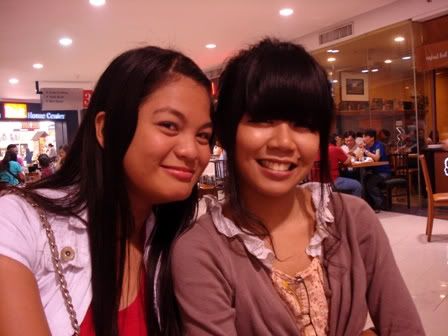 with my best friend Donna ~ after 4 long years we finally have another picture together hehe



my food ~ Swiss mushroom Chicken with Creamed fettuccine



Donna's food ~ I dunno what its called but the chicken fillet was really delicious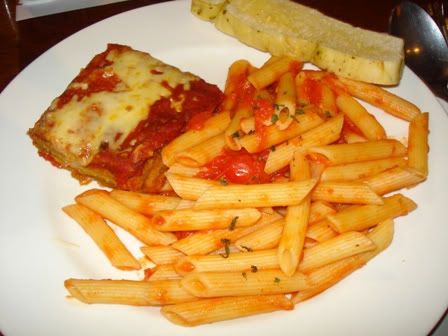 Eggplant Parmigiana with Penne Pomodoro ~ Ralph said it was really tasty



It looks really yummy right ~ this is Rodcis food he didn't say anything about his food so i dunno hehe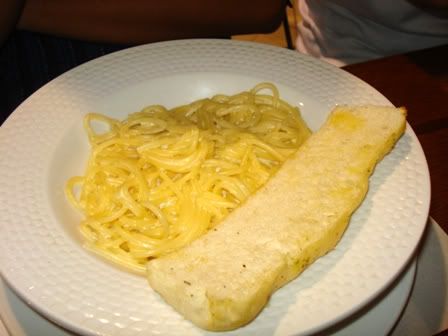 Alfredo ~ the same Norris didn't gave his opinion on the food XD



Je-an's Lasagna ~ her favorite food, she always orders for lasagna haha

Didnt had the chance to take a pic on Cyrille's meal.. I also didnt know what she ordered for all I know was it was something that's really spicy..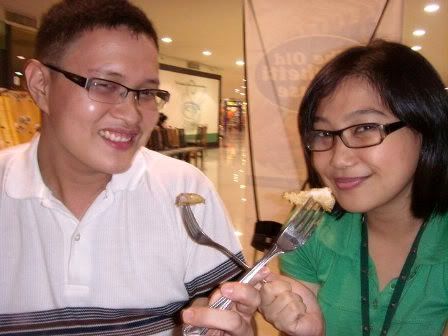 Cyrille and Rodcis ~ we were teasing these two haha

Just when were about to finish our food a waiter approached Donna telling her that someone asked him to give her some roses..
So sweet right? I dont know whats with her, shes too numb to feel butterflies in her stomach..
I was like the one who received the flowers by the way i reacted hahaha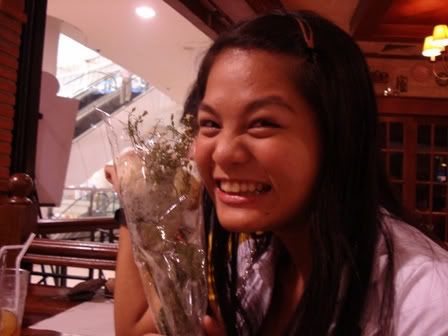 You know I have to force her into having this picture taken XD



thats everyone

After dinner we headed for Toms World
they played DDR
and we messed up their settings ~ put them on Expert mode haha

they only had a 1 go for the mall was already closing...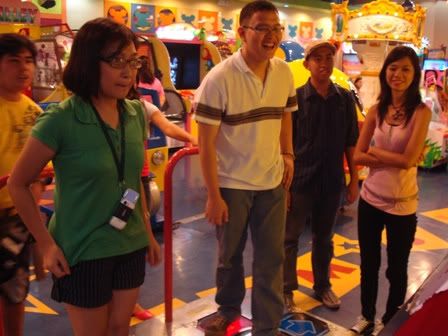 and heres us cam-whoring while waiting for them..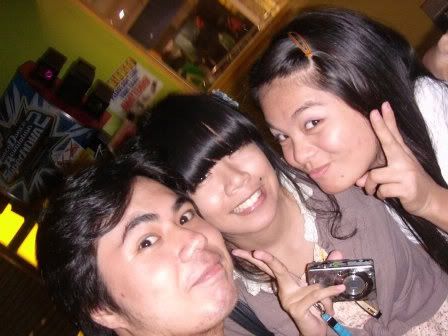 remind me to trim those bangs haha

Now for some childish poses..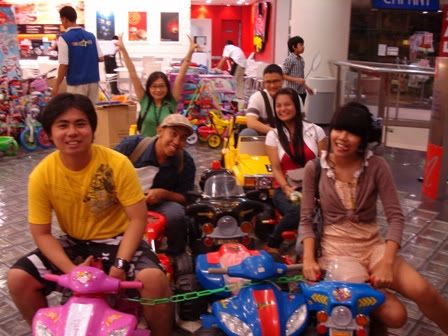 They wanted to go for some Karaoke so we first went to Music21
but ended up going to QQ KTV Bar which was still around the vicinity..
it was cheaper, as the rates were by rooms and not per head.
And each rooms could hold more than 10 people, and they have disco lights ~ or whatever thats called.. haha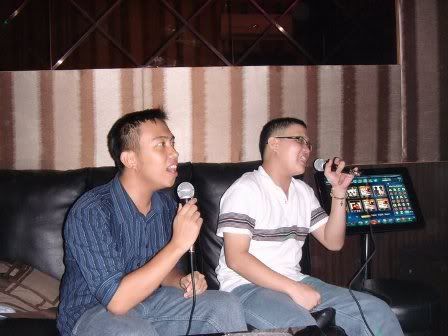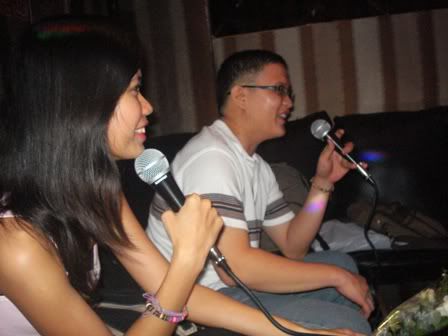 see those pretty lights?

Now Donna, Ralph and I weren't really good singers so cam whore moments again
I'll be only sharing two cause it might bore you if im gonna put everything hehe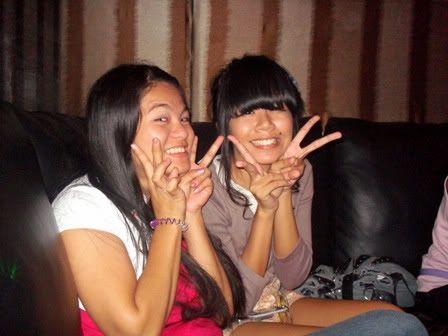 And Yes.. they have K-Pop.. J-Pop and C-Pop..


they have 2ne1, Wonder Girls, SNSD, KARA!!, BEG!!, SuJu, 2am, 2pm, Rain and so so many more

So why does someone has to leave before we decided to have this get together thingy, we should've done it ages ago LOL..