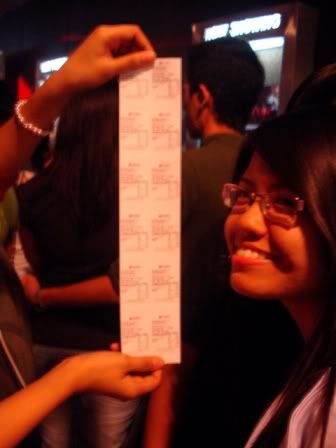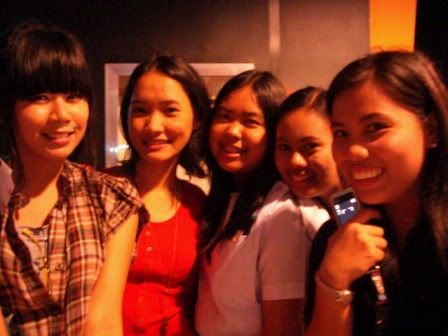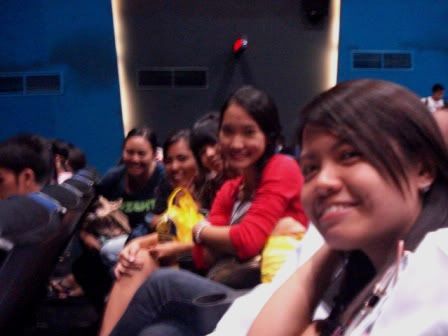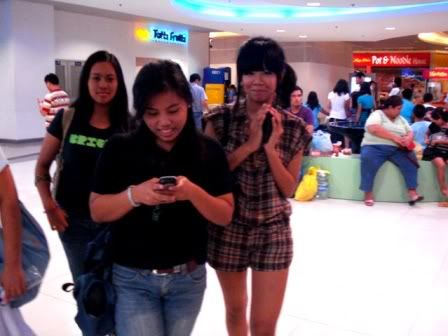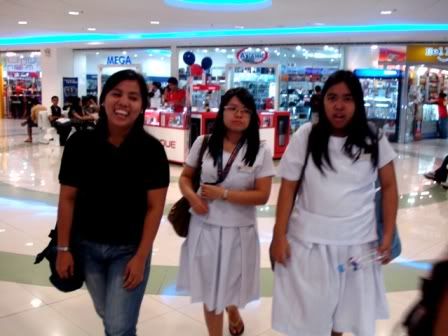 Went out with my Wonder Men


Met this girls over a year ago, uring my last sem at the Pamantasan ng Lungsod ng Maynila
We were blockmates and they were one of those few who got to know the real me..


yeah, you see Im some kind of an anti-social, always the loner, if not I was with the weirdos..
My classmates rarely talks with me, and that rare times were only during group works and some other school stuffs.

Moving on, first day of school.. I thought I was to be a loner since my only classmate-friend RV failed a subject and wont be able to go into our proper year.. I remember during the first day of class two of my professors asked "Nasan na yung best friend mo" after calling my name LOL

Anyway.. Luckily Kriszyl was there, she had been my classmate before and weve been pretty close, so there I went to sit beside her..
Then come Pam and Deniece~ better known as Bato .. They were Kriszyl's friends so there we were on the same row and soon formed this friendship :)

Now I cant remember how Ai and Ate Jho became part of the group.. Hmm, All I know was that Ai, Ate Jho, Pam and i were groupmates for one of our subject. And Ai and Ate Jho were really close even before that sem.. Soon they were sitting beside us and then we started having lunch, snacks together and also some kind of a group study / sleep over thing during the whole exam week..

Wonder Men is the best group Ive been into :)
They've got the best advices, the motivations and somehow through this group i saw life on a different perspective ~ lesser negativity and stuffs.. they introduced the "Law of Attraction". And yeah also through the group I became more closer to God


Hmm basta I feel wanted. kaya im thankful I met this girls ♥ ♥

Okay.. so that day.. hmm

We planned to meet at SM Manila at around 12nn.. Only Ai and Kriszyl was there then after a few minutes Pam texted, telling us to have lunch first, she was with Bato btw (they were still classmates). So there we had lunch then strolled around the mall. It was around 2 something when pam and bato finally arrived haha.. Ate Jho arrived by 3pm, after her class.. We didnt know what to do so we went to watch the 15php movie where they were showing "Sex and the City" that time so there. It was a nice movie.. And just like the four girls we'd still be friends forever.. ~ and wed still hangout even if we were on our 50s Pam suddenly said something like "Oh my.. Im the first one to turn 50 :("

LOL!