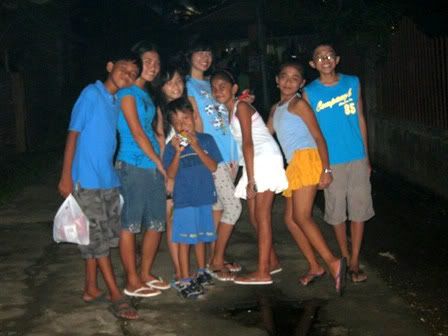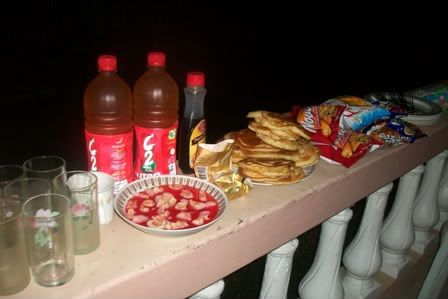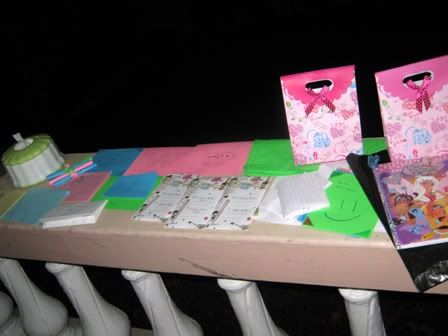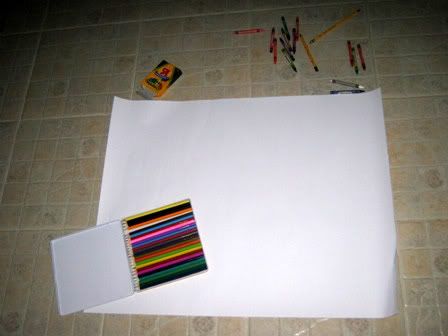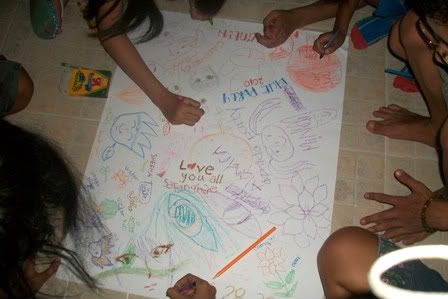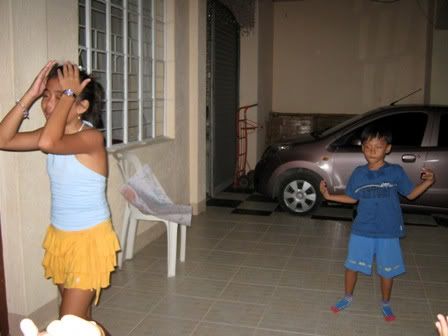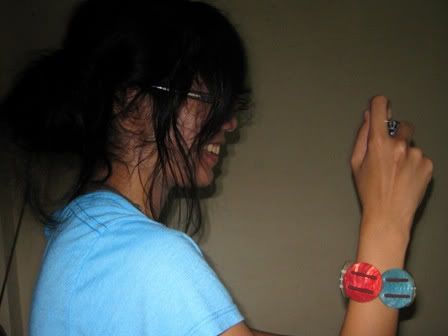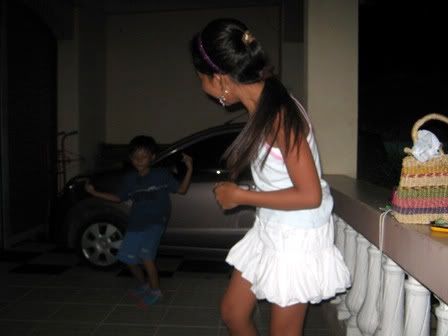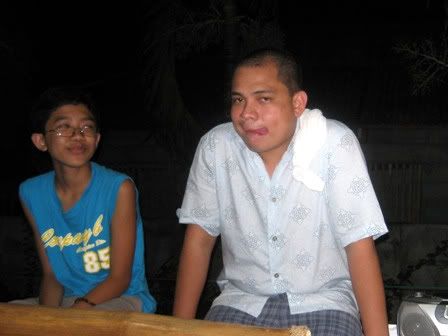 These were taken last June 28 ~ during our last night at Bicol.
Usually the last nights are always the most fun

and that night we decided to have this party with the kids. hehe

I miss being a kid .. My cousin David (5years old) was so excited that during their lunch break at school he went home and wanted to change in a blue shirt and ran to our grandmothers place, where we are staying and where we held the party :P

We prepared some pancakes (and Maple syrup!!), some gelatin, C2 and some chips :P
*yeah thats all, cause i forgot to thaw the barbecue i marinated the other night.. poor kids ~ but they loved the pancakes.. haha

We also had some games & then this cartolina where everyones free to write or draw whatever.. it was fun :) Lala and Sheena (my siblings playmate) even prepared some dance for us.. Even little David joined them haha..

I really miss Bicol!