Remember the cute romper I saw yesterday..
I asked my dad to buy it for me and luckily he said Yes!
So we went to the mall earlier

Thank You Papa!

Oh yeah

I didn't know that there is a Maid Cafe near my house
Its called Chick Maid Cafe..
located just across Bellagio Square, a walk away from Robinsons Place Manila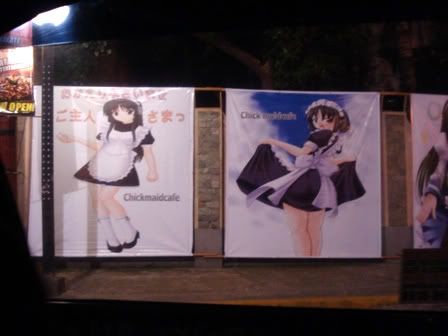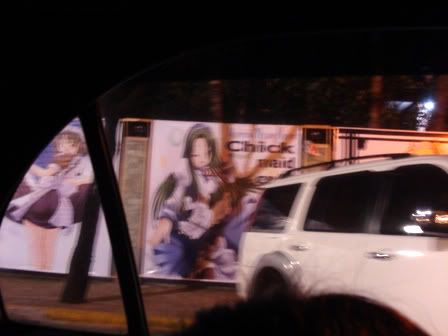 but when we passed by the Cafe on the way home..
It doesn't look like the Normal Maid Cafe's I've heard of.
theres this bunch of girls dressed on sexy outfits promoting the Cafe outside
plus they have private rooms *WTH?*

My dad then asked why are we so eager to go to a maid Cafe and what is Maid Cafe
so my sister and i explained
of course making him understand with the help of the anime Kaichou wa Maid-sama *he already saw some episodes*

Anyway there, we went straight to the boutique
and had a really hard time deciding what to get..
Spell Dilemma
I had to choose between the romper from yesterday and these two..



nevermind my st***d looking face haha

Ended up getting the first one..
but i still want those two rompers
Why cant I be satisfied LOL
Blame you pretty clothes!!

We then dropped by Bread Talk
and got myself some Cheese Floss..
I personally prefer Bread Talk when it comes to bread and pastries
yummy! yummy!
and floss / cheese floss had been my favorite for more than 4 years now



sorry it was just too tempting so I already took my first bite hehe

Since my brother is craving for some pizza
he already got some pizza bread from bread talk and he still wants more pizza
and my sister wants some milk shake..
They chose to eat at Shakeys..



garlic bread


spaghetti


managers choice pizza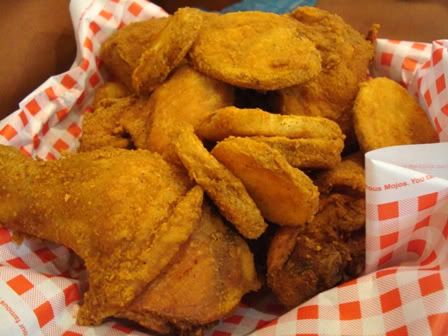 fried chicken and some mojos


my strawberry shake

I have no appetite for pizza that day so only ate spaghetti and mojos!
My little sister even scolded me for eating too many mojos
you see shes the real older sister ~ she could even replace my mother.. whenever I would go out she always want to know where im going and who Ill be with. when I see her she would go *in an angry tone* "San ka na naman nagpunta" or "Bakit ngayon ka lang". i dont really know how to translate these in English but its something like Where did you got to and why did you get home this late LOL

Anyway i showed my grandmother the clothes i got
she always wants to check out the things i buy
the usual she liked it and says "Yan maganda yan, parang pang.Koreana"
(thats beautiful, its just like what Koreans wear)

You see my grandmothers a K-drama fanatic soooo :/