Jellytelly_ri-chan wants to send everybody a smile.
To cheer you up, shes giving out these kawaii toys and postcards..
This inst a contest its a project! And all you have to do is help spread the news
So cool right ~~ but the toys are on a first come first serve basis so.. what are you waiting for.. visit Butter 'N' Jam for more details and help spread happiness
Anyway I went out with my little sister today.. Ate ice cream...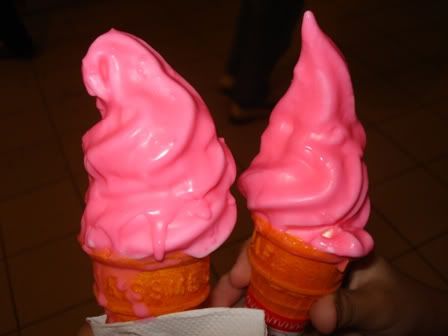 Bought some hair accessories...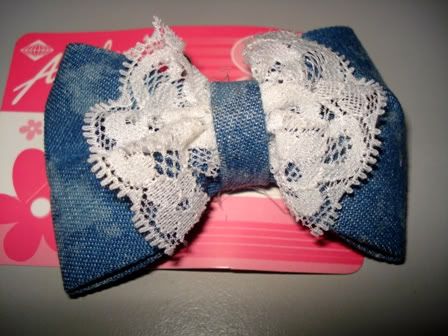 im glad i saw this strawberry rubber band ~ i already have two of this (the other one in pink) but our dog chewed it hehehe We also went to the toys store and look what i saw...
i want this dolls outfit I also saw this cute romper at a Children Boutique...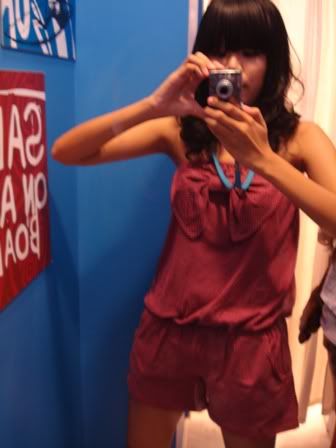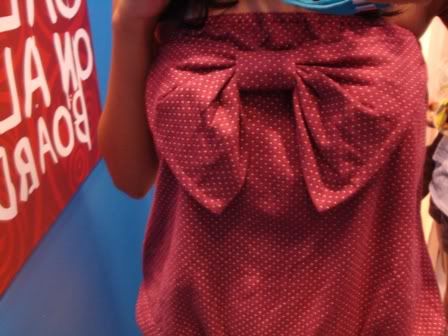 it screams "kawaii" and "take me with you" too bad i dont have money yet but I'll come back for this!!!! kyaaa~~ Before heading home we dropped by the Arcade.. not to play but to exchange points for some popcorn and a soda for my little sister.. haha this is how i spend my points wisely.. teehee sharing a picture of my sister Mina..
mind you. this is a very rare photograph.. she rarely smile you know hehe *secret: she thought i was only taking a pic of her soda*
Oh yeah.. some things i forgot to share We were waiting in the line to the cashier.. there was this two girls in front of us who was talking about "Hairs" then suddenly.. they were talking in Filipino btw "Pahaba ka nga ng buhok kasi kagaya nung kanya oh.." Have your hair long like hers then they started staring at me i mean they were scrutinizing *gaah* then the other girl said "Maganda nga yung buhok niya pero masyadong maganda yan para maging natural.. Wig lang yan" She has pretty hair.. but its too good to be natural.. I bet shes wearing a wig Man! that was really annoying.. they were even talking loud!! its as if i dont understand what they were talking about then on the way home there are these annoying street children who would bug you for money.. most beggars here are annoying~~ there are some who would knock on your car and if you didnt gave them money they have nails to scratch your car.. one time on the street one wont stop bugging me she even hugged my feet and wont let go.. grr okay back to the story.. there were 5 of them that time and i saw them grabbed a soda from a man in front of us.. So when they went for us ready to grab my sisters soda I told them "nani ga hoshi desu ka?" (what do you want in japanese LOL)\ they backed off and said "Give na Drinks" (na is a Filipino particle haha) Filipinos tend to be extra extra nice to foreigners they always give special treatments to visitors which luckily I experience cause I dunno a lot of people thinks im Korean, Japanese, Chinese or something :P Til next time..